Our dining philosophy is simple:
Make it so good they rave on
EAT, DINE, DRINK & RAVE ON
We are currently able to accommodate groups up to 10 people. If you have a bigger group, please call us for more information!
Tucked away inside The Buddy Holly Hall of Performing Arts and Sciences, Rave On is a stylish, upscale casual restaurant that pays homage to the 1958 Buddy Holly hit. Join us for a dining experience celebrating Buddy Holly's West Texas roots and worldwide influence. Dine with us for lunch, dinner, or your next special event and feel the magic for yourself.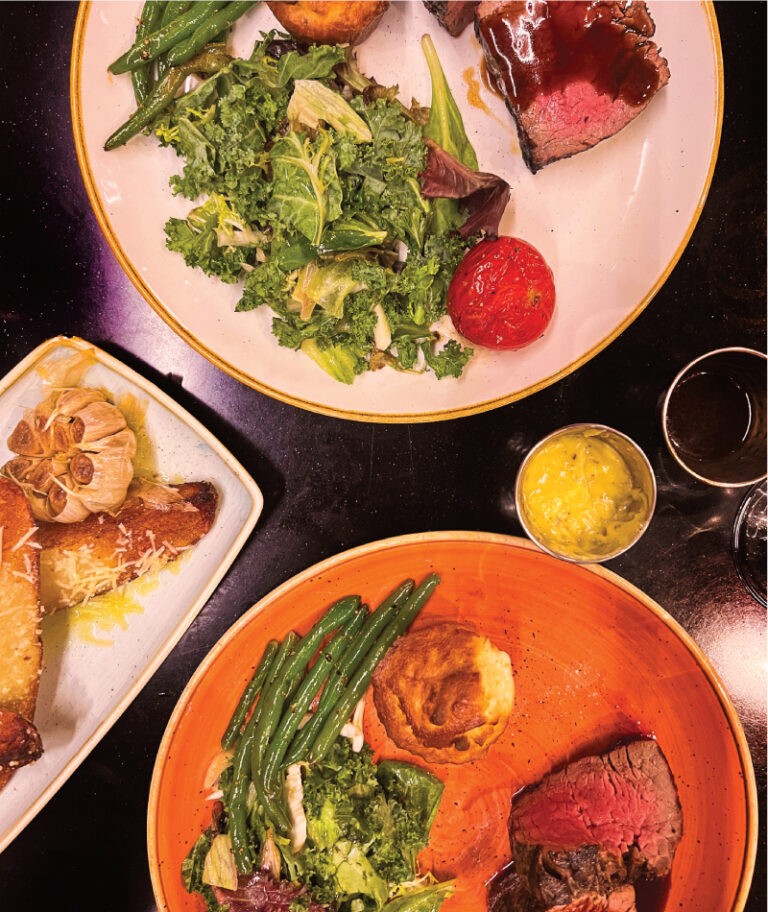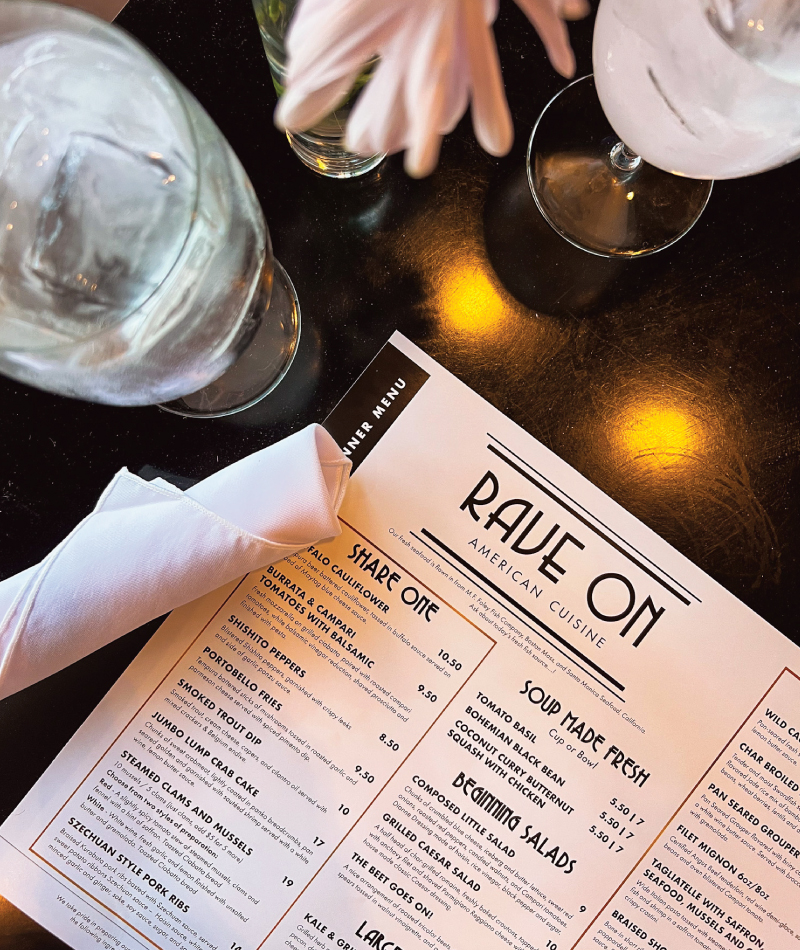 Our unique menu crafted by executive Chef Mina Mahrous, takes the rustic flavors of West Texas and transforms them into the modern, American cuisine you see on our menu.  We didn't just stop at the food, our custom cocktails and selection of beer and wine pair perfectly with your dish of choice.
Whether you're seeking the perfect spot for a retirement party, wedding, or anything else worthy of a special celebration — let Rave On be the host. Our selection of banquet rooms overlook the one-of-a-king spiral stairway iconic to The Buddy Holly Hall of Performing Arts and Sciences and can accommodate parties big and small alike. We'll take care of the food and drinks to make sure your event is nothing short of perfect. Call us today to reserve space for your special event.