A job you'll rave about, that's what Rave On offers. A job at our restaurant means the opportunity for teamwork and leadership development against the backdrop of our upscale, casual restaurant. It's never boring and always delicious. Join us today.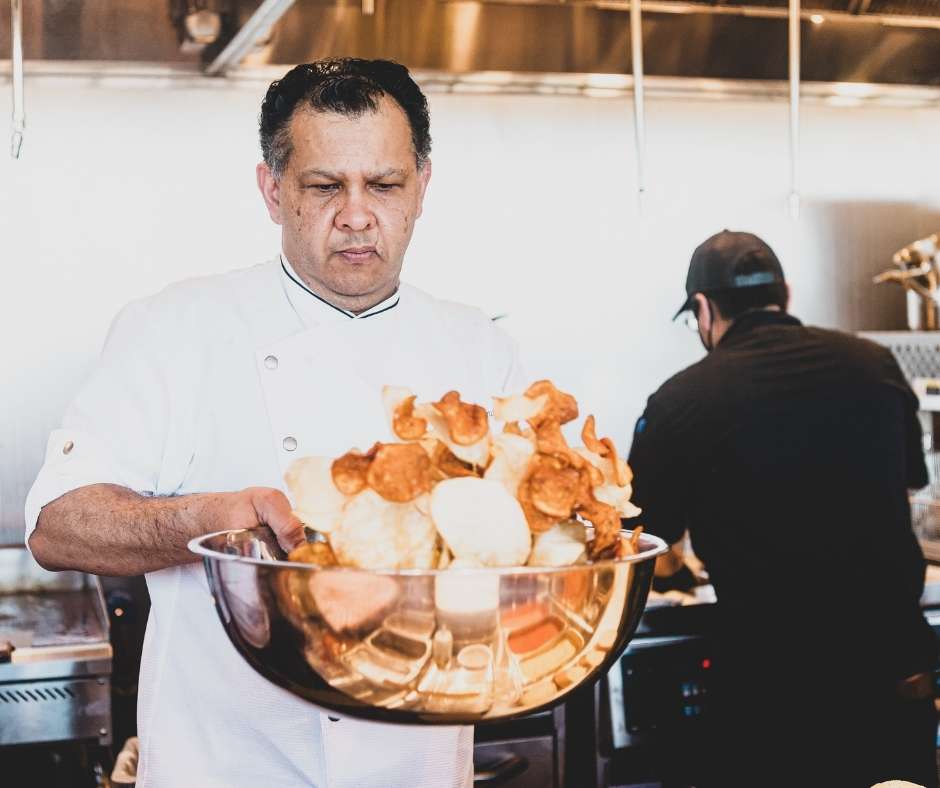 Start Your next opportunity at rave on
At Rave On, we have a number of job opportunities available with our restaurant team and our food and beverage catering team. Select the position you're interested in from the list below and apply today!
When you work for us, we want your schedule to work for you. That's why we offer flexible scheduling. Whether you're looking for part-time hours or a full-time career, we're looking for you!
Your dream of pursuing higher education is our dream too. We offer full and part-time team members the financial tools they need to help them reach their educational goals.
To us, food is art and culinary creativity is essential. That's why we offer grocery discounts to our team members because life should be delicious.
Life happens, getting paid weekly makes life easier. That's why we pay our team members weekly.